---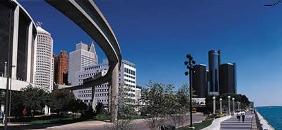 Welcome to the Detroit Executive Service Corps (DESC) web site. Since 1982 DESC has been the resource for affordable, effective and comprehensive management assistance for nonprofit organizations in Southeast Michigan. We do this by offering seminars on topics important to the successful operation of a nonprofit as well as consulting services customized to an individual organization's needs.
DESC is committed to helping these organizations build capacity and become more successful by improving the business side of their organization through increased efficiency, financial viability, sustainability and impact.
If your organization needs assistance with Management Improvement, Board Development or Financial Management; DESC and its volunteer consultants are the answer.
We invite you to explore our site to see how we can assist your organization with its management problems.
DESC... your source for effective, comprehensive consulting and seminars to nonprofits in the Southeast Michigan region.